You are here
Student Assessment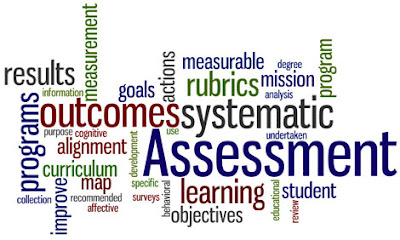 Pinellas Primary Academy believes in authentic assessment. This means that we believe in students demonstrating their knowledge through real world activities and projects. We are working to develop a standards based monitoring tool which will allow teachers to monitor student mastery of specific Common Core State Standards and Sunshine State Standards. The tool will allow teachers to develop lessons based specifically on what students need, and will allow teachers to easily document to parents how students are progressing. As projects are developed, teachers will identify specific standards that are being addressed through the course of the project. Assessing student mastery will be an important part of the planning process (please see our education planning process page to learn more).
We utilize various formalized assessments to monitor progress. It is important to note that preparing the students for a test is not the primary purpose of our instruction; preparing well rounded, creative students with the skills they need is our purpose. That being said, as a public school our third grade students participate in the FCAT, and we participate in the statewide FAIR (Florida Assessment for Instructional Reading) progress monitoring assessment. We also use various other assessments, such as Fountas and Pinnell, and the Stanford 10 Assessment, to administer at the start and end of the year to demonstrate student growth over the course of the year.
---
Our goals for student achievement as measured by assessment include:
Each year, 90% of Pinellas Primary Academy students will show an annual average increase of at least 0.9 in their grade level equivalency [GLE] scores on the Stanford Achievement Assessments (or similar assessment package).
All students who do not meet annual expectations (i.e. 0.9 GLE increase, at or above grade level on FCAT, Yellow or Green level in FAIR, etc.) will be identified and a plan developed for peer-coaching, tutoring, or small group instruction as a form of remediation.
Pinellas Primary Academy students will score in the top 25% of students within Pinellas County Schools as ranked by the FCAT.